Frequently asked questions


I haven't bought flooring in a long time (or ever), how should I start?
An honest assessment of your needs wants and budget is a good place to start. Check out our online product catalog, Pinterest, and Houzz boards for ideas and inspiration. Schedule an in-store or in-home consultation to meet with one of our design consultants to learn about your flooring options and browse through flooring samples in the latest styles and colors.
Can you help with the selection of flooring type, color, style, and quality?
Yes, our design consultants are experienced in assisting with the selection of the appropriate flooring type and quality based on your lifestyle as well as choosing color and style to create the look you desire for your home. Schedule an in-store or in-home consultation to meet with one of our design consultants.
Does Carpet Spectrum offer free estimates?
Yes, our design consultants provide complimentary in-home estimates.
Does Carpet Spectrum accept credit cards and offer to finance?
Yes, we accept Visa, MasterCard, Discover, and American Express and offer financing through Synchrony (formerly GE Capital). Please contact us for current financing offers and terms.
Once I have selected flooring how long does it normally take before it can be installed?
Some flooring products are in-stock locally and can be installed in less than a week. Many flooring products are manufactured out of state and take up to ten days to arrive before they can be installed. Occasionally, flooring products are out of stock and can take three to four weeks to be produced and delivered.
I am in a hurry, how quickly can I get new flooring installed?
Carpet Spectrum has more than 1 million square feet of flooring in stock in our inventory available for immediate installation. In addition, our design consultants can show you flooring products locally inventoried by manufacturers to meet special time constraints.
Are your flooring mechanics employees?
Yes, Carpet Spectrum's mechanics are employees, covered by worker's compensation, fully licensed, bonded, and insured. In addition, we proudly employ highly trained and CFI-certified mechanics. This ensures a professional quality installation.
Do you move furniture?
Yes, our installation crews move standard furniture as well as take up and dispose of existing flooring.
I'm having my home interior painted and new floors installed, which should I have done first?
Ideally have the painting completed prior to having the new flooring installed. Save extra paint to do touch-up painting once the flooring installation is complete.
Do you refinish hardwood floors or install unfinished hardwood floors then sand and stain them onsite?
No, we do not finish or refinish hardwood flooring. Pre-finished hardwood flooring is sanded, stained, and finished (oil, urethane, etc.) at the manufacturers' facilities under controlled conditions (temperature, humidity, dust-free, etc.) resulting in a superior finish.
What type of flooring is recommended for people with allergies and/or asthma?
According to the Asthma and Allergy Foundation of America choosing hard surface flooring made without harsh chemicals, with low emissions using low-VOC sealants and adhesives are best when kept dust-free by cleaning frequently. Low pile carpet and area rugs maintained with a High-Efficiency Particulate Air (HEPA) filtration vacuum and professionally steam cleaned often reduce allergens. For more information read The Facts about Carpet and Asthma and Allergy from the Carpet and Rug Institute (CRI).
What are the differences between solid and engineered prefinished hardwood floors?
Solid hardwood floors are milled from a single ½" or ¾" piece of wood. Solid hardwood floors are installed by nailing so they cannot be installed directly over concrete and require a "sleeper floor" which is ¾" plywood glued to concrete. Solid hardwood floors expand and contract due to changes in moisture and humidity more dramatically than engineered hardwood floors which can result in peaking and gaps. Engineered hardwood floors are made of multiple layers bonded together and are installed by nailing on plywood and floating or gluing over concrete with a thin moisture barrier. Both solid and engineered hardwood floors can be screened (new finish coating applied) and refinished (sanded, stained and new finish coating applied).
I want a floor that looks like wood, how can I decide between hardwood, laminate, luxury vinyl plank, or wood-look porcelain or ceramic tile?
Many factors such as the area(s) of the home, amount of foot traffic, pets, children, budget, and much more influence this decision. For areas of the home that are frequently wet like kitchens and bathrooms, luxury vinyl plank and wood-look tile are great options. For heavy traffic areas in homes with pets and children scratch resistant laminate, wood-look tile, and distressed hardwood floors perform well. For personal assistance, schedule an in-store or in-home consultation.
What do I need to do to get my home ready for new flooring?
Read our Preparation for Flooring Installation Checklist on the Installation page.
How often should I vacuum and professionally clean my carpet?
It is best to vacuum light to medium-traffic areas weekly and heavy-traffic areas bi-weekly. Professional steam cleaning is recommended every 18-24 months to validate your warranties so keep cleaning receipts for proof of service.
Have a question that wasn't answered here?
Featured manufacturers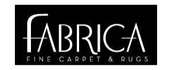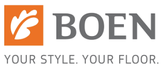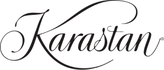 Have questions? We're here to help.
Hermosa Beach, CA
| | |
| --- | --- |
| Mon | Closed |
| Tue | 9:00AM - 5:00PM |
| Wed | 9:00AM - 5:00PM |
| Thu | 9:00AM - 5:00PM |
| Fri | 9:00AM - 5:00PM |
| Sat | 10:00AM - 4:00PM |
| Sun | Closed |
Request an estimate
Keep me up to date with exclusive offers.
Success!
Thank you! We'll be in touch shortly.