What Is The Difference Between Laminate And Luxury Vinyl Flooring
Many people often get confused between laminate and luxury vinyl flooring. Truth be told, unless you observe closely, it is rather challenging to spot the difference from a distance. Both are comparable in cost and last almost the same number of years. Most people would flip a coin, choose their favorite shade and go ahead with the installation.

However, making the appropriate choice of material not only helps you nail the perfect aesthetics but saves you plenty of money in the coming years. If you ever Googled the term 'what is the difference between laminate and vinyl flooring,' then this is the guide for you! You'll learn how to make the correct choice for the flooring material and the professional service you can trust.


---
What is Luxury Vinyl Flooring?
When it comes to the difference between laminate and vinyl flooring, it all comes down to the material at the core. Luxury vinyl flooring, made of synthetic materials, has a fiberglass core that remains contained with several insulating PVC layers, all bound together. The outermost layer is an acrylic coating that seals the tile or plank off and contains the color pattern that you observe around your house.


Since luxury vinyl flooring is 100% synthetic, you can have it just the way you want. You can choose the correct thickness, the color shade of your dreams, and additional properties (like more UV protection). As technology continues to advance you may even be able to get, cutting-edge variants such as floors that generate electricity from sunlight and switch their appearance at will (kind of like mood lighting but with flooring). Yet, they are still in the developmental phase, so better save your cash for the coming years.
­

What is Laminate Flooring?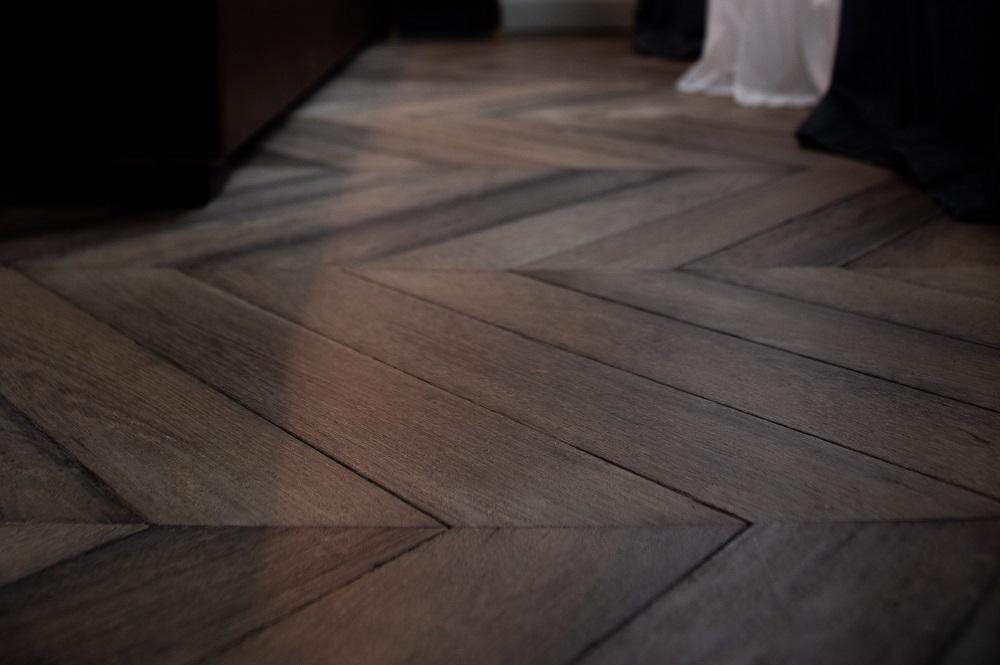 Laminate flooring became popular in Europe during the 1980s and found its way to American homes in the 1990s. It was an answer to homeowners' persistent problem: how to make wooden flooring more durable. Laminate flooring planks have cores made from high-density fiberglass (HDF) or low-density fiberglass (LDF), depending on the variant. Those cores are covered with a paper decorative layer that simulates the appearance of wood, which may also be embossed to mimic the texture of real wood Finally, a wear layer, most often of aluminum oxide, is added to the surface to increase insulation and durability.
Laminate flooring usually forms a 'floating floor,' i.e, the planks interlock and click together, for quick and easy installation. Laminate floors are durable and sturdy enough to handle heavy weights and are often the ideal choice for areas with high foot traffic. While it may grant the desired wooden look, you get a highly durable floor with a smooth finish.
­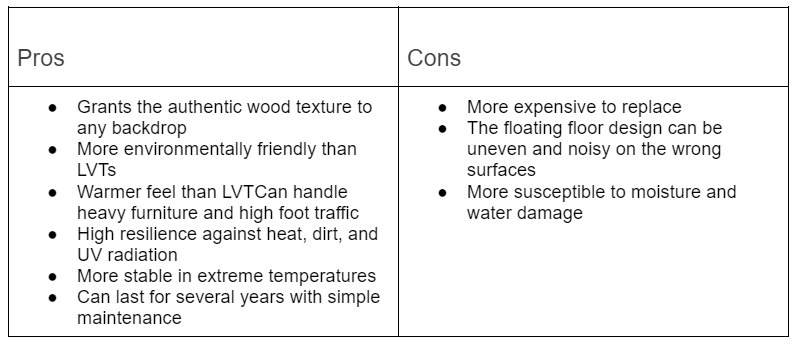 ---
Side-by-Side Comparison of Luxury Vinyl vs. Laminate Flooring
Now that you're familiar with the basics of luxury vinyl and laminate flooring, it's time to take a closer look with an apples-to-apples comparison of all the desirable qualities of a modern home.


---
Design
Both luxury vinyl and laminate flooring can make your dream design come true for your house with the exact look you want. Luxury vinyl tile is water-resistant and it is a good choice for bathrooms and laundry rooms, while the high temperature resilience of laminate makes it a good choice for larger rooms, hallways, and near large windows.


---
Durability and Longevity
In terms of durability, luxury vinyl flooring is much better if you don't have to move heavier items like wardrobes and coffee tables around. It doesn't have gaps between panels, and the tightly-bonded layers prevent dirt and moisture penetration. There are no biodegradable components, so unless a tile or plank is severely damaged, you don't need to replace it. Adequately maintained vinyl flooring can last for 25 years.

On the other hand, homeowners who desire a more eco-friendly approach can choose laminate flooring. It is made from renewed materials that are easy to dispose of. Moreover, the stronger core keeps it resistant to physical stresses. Still, depending on the quality of the floor it may translate to a reduced lifespan that usually lasts around 15 years.


---
Types
Luxury vinyl flooring is available in two distinct styles: LVP (luxury vinyl plank), LVT (luxury vinyl tile). LVP is the most similar to laminate flooring in looks and style. LVTs are in the form of tiles most often replicate the look of stone or ceramic, which you can configure to a slotted configuration to make the cleaning and maintenance even more straightforward.

In the case of laminate flooring, some types vary depending on how the planks are kept together. Glueless planks snap in place, offering you convenient installation and repairs. Glued planks make more of a mess during installation but last much longer.

Pre-glued planks work the delicate balance of a straightforward installation and a decent lifespan.


---
Cleaning and Maintenance
Luxury vinyl flooring is pretty low maintenance when compared to laminate flooring. It is less prone to waterlogging and collecting dirt. You can wash it with hot water without affecting its lifecycle and even use regular dishwashing soap as a cleaning agent. If you don't stress your floor too much, you may not need to replace the panels for years. For laminate flooring, you require a unique cleaning agent, and its maintenance requires a more hands-on approach to maximize its durability.


---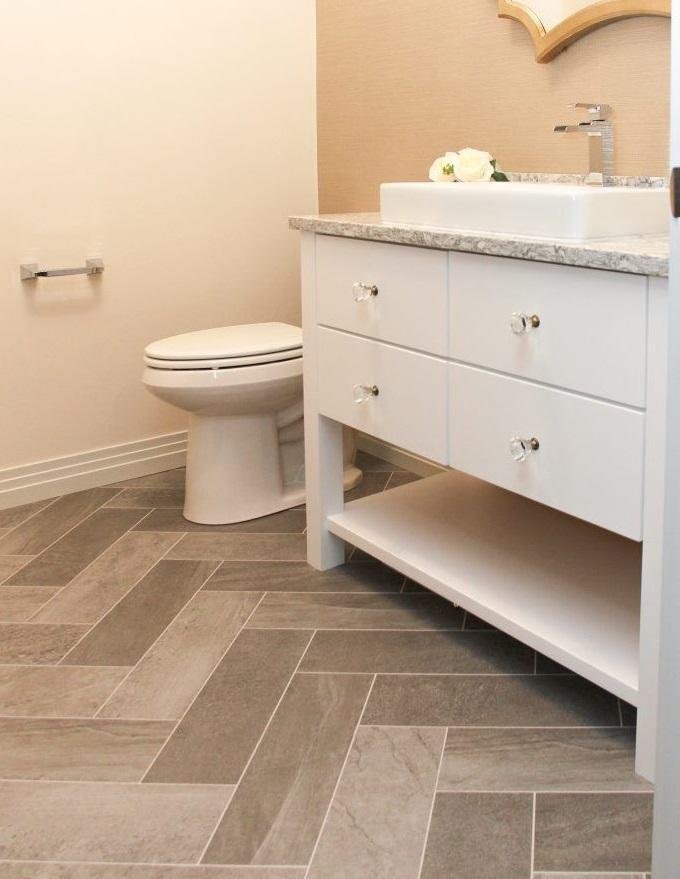 Water Resistance
Due to a natural based core that can absorb excess moisture, laminate flooring is much more susceptible to waterlogging and can degrade relatively quickly if installed in a damp area. On the flip side, vinyl flooring has superior water resistance. You can have a bath or wash clothes over it, and the planks won't warp, be damaged or lose their appeal.
Heat Resistance
The PVC layers over a fiberglass core offer some heat resistance to LVT flooring, but that is nothing compared to stable high-density layers of laminate floors.


---
Ease of Installation
While laminate and luxury vinyl flooring requires a professional service to make the most of them, depending on the installation method they both have a DIY component. Many laminate floors come in a click-and-lock format that floats over the subfloor making installation quick and easy and there are DIY kits online for all three types of vinyl flooring.


---
Repair
Given that laminate flooring is more prone to wear, you might assume it would be easier to repair, and given the application method with the large percentage of click-together laminate floors, this is true. However, when it comes to slight surface damage, LVTs are more convenient to repair with simple household tools. For instance, you can remove a scuff mark from vinyl flooring using WD-40 motor oil.


---
Cost
Both luxury vinyl flooring and laminate flooring are quite similar in terms of costs and costs vary depending on the floor's installation process, quality and manufacturer. You might pay more to install glued planks, but click-together planks are usually more expensive per square foot.


---
Luxury Vinyl vs Laminate: Which Flooring is Best for You?
Given the varying properties of laminate and luxury vinyl flooring, you can now analyze which one suits you best. Here are the recommendations for various functional areas.
Best for Bathrooms
Luxury vinyl flooring is best for bathrooms due to its high water resistance. It doesn't get musty even after years past installation, and you don't have to worry about pests sneaking about beneath the floorboards.


---
Best for Kitchens
Since modern kitchen floors don't experience much foot traffic and have high humidity, you need flooring that can withstand the occasional utensil drop and not allow moisture fixation within the subfloor. To that end, luxury vinyl flooring is better suited to this application than laminate flooring.


---
Best for Living Rooms
Living rooms are often crowded with family members or guests. So, you need a material that can experience substantial stress without deformation. That is why laminate flooring is best for living room floors.


---
Best for High-Traffic Areas
High-traffic areas are those that people frequent for activities, like the porch or the balcony. Luxury vinyl flooring is the ideal choice because you need flooring that is easier to clean and repair.


---
Best for Commercial Floors
Commercial floors experience so much stress that the panels can't typically resist them without clever engineering. As such, they require a material that is convenient to clean and repair without high costs, one that also has high water and dust-proofing properties. So, luxury vinyl sheets or LVTs are best for them.


---
Where Do I Get the Best Professional Installation for Luxury Vinyl Plank Flooring?
With so many alluring benefits for residential and commercial applications, you might wonder about the best professional service for luxury vinyl plank flooring in Lomita, CA and the surrounding area. You need not look further than Carpet Spectrum. Throughout our years of service, we have developed expertise in delivering a swift vinyl flooring installation service carried out by our skilled staff. We have a varied collection that is sure to have the shade you desire, and our competitive prices add value that'll keep your home renovation budget relatively modest.

So, why the long wait? Get in touch with us via phone or contact us through our form to make your dream home a reality.