Blog > Top hardwood flooring trends
Top hardwood flooring trends
Friday, February 18, 2022, 5:47 PM
---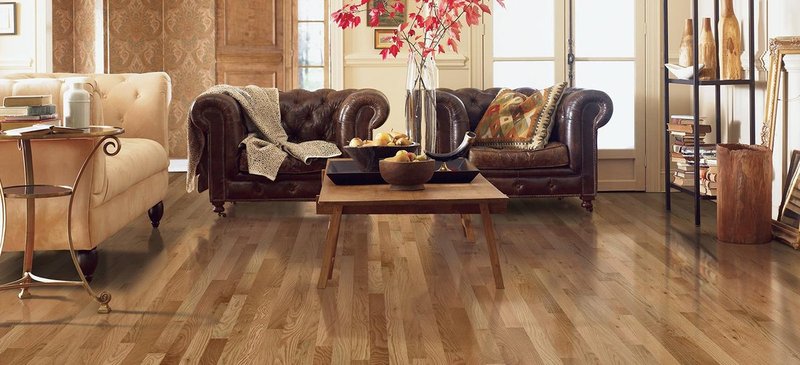 Wood flooring is classic and adds warmth and charm to any space. As tastes evolve, some updates will add a fresh look.

This is what you can expect to see in 2022. You'll find these at our hardwood flooring company, so feel free to come in to browse.
Light, dark, whitewashed, and high variation colors
Soft hues, such as blond, coordinate with anything, while dark colors get even darker, richer, and more profound.

Changing the color of your solid hardwood flooring is easy enough. All they need is sand and re-stain.
Wide planks: displaying wood's unique characteristics
Because of their size, wider planks are especially effective in showing off knots and grains. They work with any decor, from the most traditional to contemporary.

Try random or mixed-width floors if you think your room is too narrow for wide planks. Planks of varying sizes can visually enlarge a space.
Wood flooring, patterns, and unique layouts
Remember the 1970s parquet floors? Now you have herringbone and chevron patterns and more.

Some arrangements can be created during installation, while others, like chevrons, are right in the plank. Talk to your flooring expert to learn more.
Other trends
European White Oak is a version of the popular traditional Oak species. These floors have cool gray undertones and smooth, clean lines for a more modern vibe.

Fumed (AKA smoked) wood flooring is gaining in popularity. Unstained, these surfaces undergo a process that creates color variations and highlights grain patterns.
Exceptional value from your area's flooring experts
At Carpet Spectrum, we have decades of experience. Whether you choose hardwood flooring or something else, we'll help you find the right product and give you an excellent installation.

Visit either of our locations in Lomita and Hermosa Beach, Ca. We service Southern California and will happily offer you a free quote.