Blog > Bathroom floors
Bathroom floors
Thursday, June 17, 2021 8:38 AM
---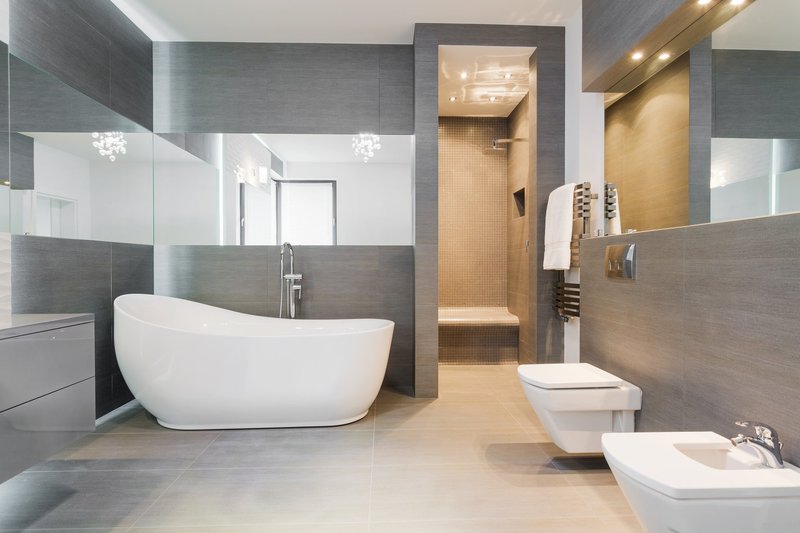 So you want to remodel your bathroom. Naturally, you start with the floor. But what options do you have? Let's look at some flooring that would go great in your bathroom.

Tile has been around for centuries. Just ask the archeologists in Italy and Greece. There are two types of tile, ceramic and porcelain. Both are made from a special clay, but ceramic has additional ingredients that include feldspar and sand. Both are hardened in a hot kiln, which cements their durability and strengthens their waterproof resistance. Tile comes in many colors and patterns; it can be cut at any size, down to a postage stamp even! The décor is totally up to your preference for what you want your bathroom floor to look like.

Luxury Vinyl is a product that naturally comes waterproof. How? It's due to its composite plastic wood or stone core. The core is made up of several plastic layers pressed together to 8 millimeters. This waterproof core is then pressed together with a vinyl backing and a top layer that protects against dents, scratches, and scuffs. Some manufacturers put another protective layer atop the top layer to prolong the floor. When installed, the planks or tiles fit together with a tongue and groove fit, making a tight seal over the subfloor. Luxury vinyl can look like wood, tile, or stone, with a 3D appearance in the vinyl.

If you are looking for flooring stores, check out Carpet Spectrum with two showroom locations: one in Lomita and the other in Hermosa Beach, CA. Our primary market is Southern California, and our flooring company handles your home project carefully and with complete endeavors to surpass your expectations. We value every preference and detail that you have. Let us help you find that specific floor that matches all your needs and desires. Visit one of our showrooms today, and find out how helpful and friendly our qualified staff is. Come in today!